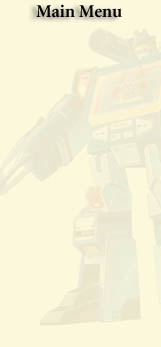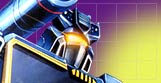 CYBERTRON  AUTO MICRON GC-08

Strength: 7
Intelligence: 6
Speed: 9
Endurance: 6
Rank: 6
Courage: 7
Firepower: 5
Skill: 6
Total: 52
Planet: Cybertron
Function: Pursuit Member
Motto: "Speed is the very substance we live on!"
Transformation: Race Cars
Note: C10 MOSC, purchased 2005

Galaxy Convoy File:
These small soldiers from a distant star excel at speed. The extent of the speed ability produced in such small bodies, has the power to influence the ongoing war.


Photograph Links (click the following to view):
Front of card
Back of card

Also see:
Same Mould:
Same Name: