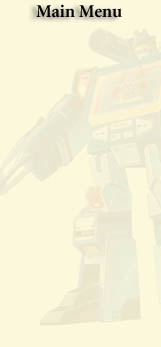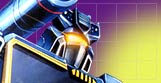 CYBERTRON   LIGER JACK GC-16

Strength: 10
Intelligence: 7
Speed: 9
Endurance: 10
Rank: 7
Courage: 10+
Firepower: 8
Skill: 9
Total: 70
Planet: Animatros
Function: Warrior
Motto: "The power of the lion will unite and give new life!"
Alternate mode: Lion
Condition: C10 MIB, purchased 2005

Galaxy Convoy File:
Jack Shot changed into a lions form by the planet force of planet Animatros, he changed into an animal god and his strength increased. Forms Ligier Convoy when he unites with me increasing my power. With my new arm, I'll tear into the evil darkness which covers the universe.


Photograph Links (click the following to view):
Front of box
Back of box

Also see:
Same Mould:
Same Name: