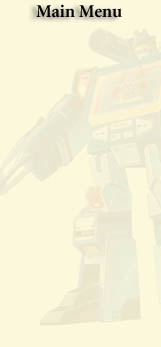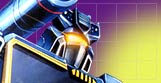 DESTRON  ROAD STORM GD-12

Strength: 6
Intelligence: 7
Speed: 8
Endurance: 6
Rank: 7
Courage: 7
Firepower: 7
Skill: 8
Total: 56
Planet: Earth
Function: Over-Land Reckless Driving Soldier
Motto: "I keep riding to the battlefield!"
Alternate mode: Motorcycle
Condition: C10 MOC, purchased 2005

Galaxy Convoy File:
Terrestrial people are threatened by this motorcycle type transformer. The human who rides him will get involved in dispute and disaster, and will enjoy it. This is a very troublesome Destron with the humans. When not being driven by a human, this motorcycle will run, when you see him, be sure to call me.


Photograph Links (click the following to view):
Front of card
Back of card
Accessories
Robot mode
Robot mode with force chip
Vehicle mode
Vehicle mode with force chip

Also see:
Same Mould:
Same Name: