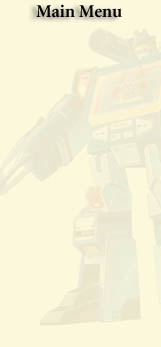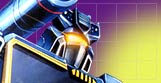 DECEPTICON   POWER UP VT6

Strength: 9
Intelligence: 6
Speed: 8
Endurance: 7
Rank: 6
Courage: 6
Fireblast: 5
Skill: 9
Alternate mode: Portable Game System
Condition: C10 MOC, purchased 2007

As dangerous as he is slick looking, Power Up VT6 is a master of manipulation. Able to connect to any data source within range, he specializes in deleting important information. Few Decepticons are as frustrating to have around. Be careful when interacting with him; special receptors in his screen can scramble your brain right through your eyeballs.


Photograph Links (click the following to view):
Front of card
Back of card
Robot mode
Close up of robot head
Game system mode

Also see:
Same Mould:
Same Name: