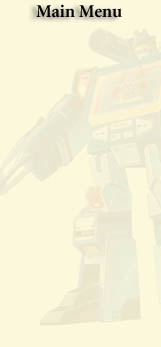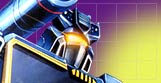 CYBERTRON  BACK GILD GC-20

Strength: 8
Intelligence: 9
Speed: 7
Endurance: 10
Rank: 6
Courage: 7
Firepower: 9
Skill: 8
Total: 64
Planet: Cybertron
Function: Base Defence Official
Motto: "Please leave everything to me, Commander in Chief!"
Transformation: Missile Truck
Note: C10 MIB, purchased 2005

Galaxy Convoy File:
Back Pack was a small soldier, even amongst the Cybertron troops - but now he has changed with a tough body and a large mechanised gun. His mild attitude does not match his body in fights where his tension continues with his mindset on harmony.


Photograph Links (click the following to view):
Front of box
Back of box

Also see:
Same Mould:
Same Name: