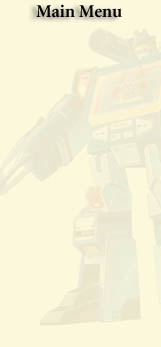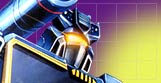 CYBERTRON   MEGALO CONVOY GC-23

Strength: 10
Intelligence: 8
Speed: 7
Endurance: 10+
Rank: 10
Courage: 10
Firepower: 9
Skill: 9
Total: 73
Planet: Gigalonia
Function: Large God Commander
Motto: "The future faces enormous power!"
Alternate mode: Construction Vehicle
Micron Partner: Hori-Bull
Condition: C10 MIB, purchased 2005

Galaxy Convoy File:
The leader of planet Gigalonia, where enormous vehicle construction type Transformers live. He carries out construction contently using his enormous bucket wheel tool. His enormous axe can destroy anything, and with his Force Chip, it becomes the Hammer of Justice which takes out all evil.


Photograph Links (click the following to view):
Front of box
Back of box

Also see:
Same Mould:
Same Name: