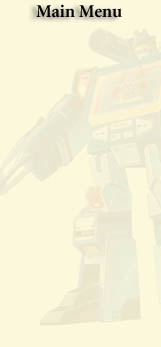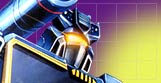 DESTRON   CHROMEHORN SD-16

Strength: 8
Intelligence: 5
Speed: 5
Endurance: 9
Rank: 5
Courage: 7
Firepower: 4
Skill: 5
Total: 48
Function: Operative
Quote: "Where is the glistening honey?"
Transformation: Seibertronian Beetle
Note: C10 MOSC, purchased 2004

Has excellent senses, can perceive reactions even in the subterranean depths. Has excelled in forest fighting, shoots an energy tornado from the top of his head, he aims from the darkness to surprise his victims.


Photograph Links (click the following to view):
Front of card
Back of card

Also see:
Same Mould:
Same Name: