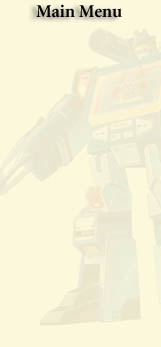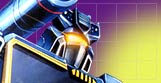 CYBERTRON  INFERNO VOLT SC-21

Strength: 10
Intelligence: 7
Speed: 7
Endurance: 10
Rank: 8
Courage: 10
Firepower: 10
Skill: 10
Total: 72
Function: Defensive Staff
Quote: "I am ready to make some damage!"
Transformation: Seibertronian Truck Crane
Note: C10 MIB, purchased 2004

In his previous battle with the Destrons, Inferno was badly wounded, but obtaining the power of Energon, he revived. Transforms into a crane truck, the crane on his right arm destroys anything in his path. Now in a new body, his respect for peace has furthermore increased.


Photograph Links (click the following to view):
Front of box
Back of box
Accessories
Robot mode
Vehicle mode

Also see:
Same Mould:
Same Name: