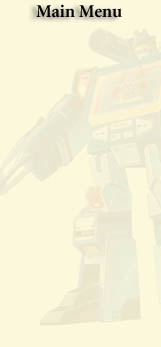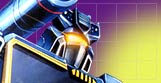 CYBERTRON  RODIMUS CONVOY SC-10

Strength: 8
Intelligence: 8
Speed: 9
Endurance: 7
Rank: 8
Courage: 9
Firepower: 8
Skill: 8
Total: 65
Function: Commander
Quote: "Destiny is something to build yourself."
Transformation: Seibertronian Truck
Note: C10 MIB, purchased 2004

A legend of the past great war on Seibertron who disappeared. Has had countless fights with worthy adversaries, all of whom he commanded great respect. When the darkness of evil once again envelops the universe, he will probably return once more.


Photograph Links (click the following to view):
Front of box
Back of box
Accessories
Robot mode
Vehicle mode
Vehicle mode with weapon attached

Also see:
Same Mould:
Same Name: