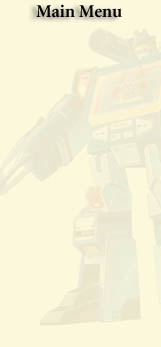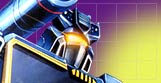 DESTRON   SNOWSTORM SD-10

Strength: 8
Intelligence: 6
Speed: 6
Endurance: 5
Rank: 5
Courage: 6
Firepower: 7
Skill: 7
Total: 50
Function: Polar Region Attack Soldier
Quote: "When you hear the snowstorm and do not stop, the battle ends there!"
Transformation: Seibertronian Snow-Mobile
Note: C10 MIB, purchased 2004

Snowstorm is the evolved form of Sandstorm, using the power of raw Energon. Easily fights on the snow, and his enemies tremble when he discharges his blizzard bolts. Likes war and fighting.


Photograph Links (click the following to view):
Front of box
Back of box
Accessories
Robot mode
Robot attack mode
Vehicle mode
Vehicle attack mode

Also see:
Same Mould:
Same Name: