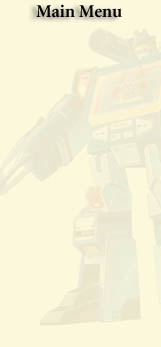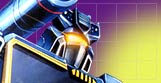 CYBERTRON   MEISTER GOLD VER 06

Strength: 5
Intelligence: 9
Speed: 7
Endurance: 7
Rank: 8
Courage: 9
Firepower: 5
Skill: 10
Total: 60
Function: Second-in-Command, Assisting Convoy
Transformation: Racing Car
Condition: C10 MISB Purchased 2002

Ability: Wields a photon rifle and a spectrum beam. Has high performance stereo speaker's to confuse enemies with light and sound.
Character: Has come to love the Earth culture, and by gaining varied knowledge, can safely complete dangerous missions. A competent Cybertron.


Photograph Links (click the following to view):
Front of box
Back of box