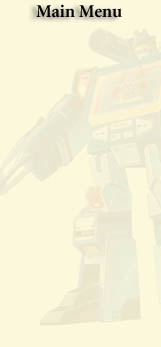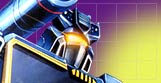 CYBERTRON   STREAK ANIME VER 08

Strength: 6
Intelligence: 6
Speed: 7
Endurance: 9
Rank: 5
Courage: 2
Firepower: 9
Skill: 7
Total: 51
Function: Gunner
Transformation: Super Car
Condition: C10 MISB Purchased 2002

Ability: His shooting power is No.1 out of the Cybertrons. Can fire beams of 80,000 volts, which illuminate the distance.
Character: He has a bright character, but dislikes fighting. He shows his power in order to stop the Destron forces conquering the universe.


Photograph Links (click the following to view):
Front of box
Back of box